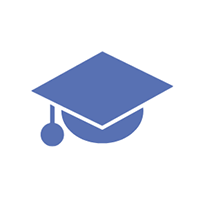 Tutor Lim .
Private tutor in Sydney, Australia
Education
Master of Mechanical Engineering and Doctor of Philosophy (PhD) in Engineering and IT. Ten years of professional tutoring experience, assisting students across all major universities in Sydney including: UNSW, USYD, UTS, UWS, Macquarie University, University of Queensland Read more about me at www.tutorlim.com
Experience
My name is Lian and I am the lead engineering tutor at Tutor Lim. Together, we are a group of professional engineers who are committed to empower university students to achieve academic excellence. Our tutors are not only qualified experts in their fields, but have excellent people skills, and a passion for education. At Tutor Lim, we aims to create a sustainable study community where students and tutors can work together and solve problems. We want to gather like-minded individuals who enjoy both teaching and 'learning-by-teaching'. What sets us apart? Over ten years of engineering and thousands of hours accumulated tutoring more than 1000 students, we realised that all too many students were simply going about their assignments ineffectively, and taking far too long to get a result. We employed the knowledge that came from years of professional engineers stress testing our critical thinking skills, and have made it our mission to share our insights with engineering students who are looking to increase their efficiency and the overall quality of their work. You can read more of our story here: https://www.tutorlim.com To enquire about a potential tutor for you, Engage with us: https://www.tutorlim.com/contact-us OR Give Tutor Lim a call today on: +61450171551 We look forward to helping you get the results you desire !!!
Availability
Any day at any time
Can Meet
Up to 5 minutes away for no additional charge
Hobbies
No charge if you decide to cancel in the first 30 minutes!!! E-mail hello@tutorlim.com Call / text +61450171551 (Lian) | Website www.tutorlim.com | FB @tutorlim.edu.au | IG @tutorlim.edu.au | Twitter @tutorlim ||||||||||||||||||||||||||||||||||||||| Electrical subjects that we cover: | Mathematical Methods for Engineers 1 | Engineering Materials | Programming Fundamentals for Engineers | Sustainable Engineering Practice | Engineering Mechanics | Electrical and Electronic Systems | Mathematical Methods for Engineers 2 | Engineering Design and Innovation | Programming for Engineers | Electrical Circuit Theory | Methods of Applied Mathematics 1 | Microcontroller Programming and Interfacing | Electronic Devices and Circuits | Signals and Systems | Control Systems | Digital Circuits and Systems | Professional Engineering Practice E | Linear Electronic Circuits | Embedded System Design | Data Communications and Networks | Systems Engineering | Industrial Experience | Engineering Research Practice | Engineering Honours Project 1 | Engineering Honours Project 2 | VLSI Design | Engineering Research Practice | Analog Electronics | Electronic Systems | Digital Electronics | Digital Systems | Electronic Circuits | Electric Energy Conversion | Design & Innovation | Digital Signal Processing | Electronic Circuits M | Systems Engineering | Control | Project Management | Engineering Electromagnetic | Electric Drive Systems | Real-Time and Embedded Systems | Radio Frequency Systems | Autonomous Systems | Telecommunications Principles | Digital Microelectronics | Electric Power Systems | Distributed Generation Technologies | Electric Drive Systems M | Special Studies in EEE | Telecommunications Systems | Power Quality & Condition Monitoring | Image Processing | Communications | Antennas & Propagation | Radar Principles & Systems UG | Business Management Systems | Biomedical Instrumentation
Inquire About This Tutor
Thanks!
Most tutors respond within 48 hours.
Feel free to contact other tutors while you wait.