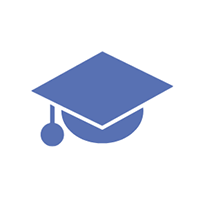 Nick A.
Private tutor in Sydney, Australia
Education
Diploma of Contemporary Music Performance: Drums. Call me on 0402 620 908
Experience
Private tutoring experience 5+ Years: Over the last 5 years I have accumulated and taught various students of diverse ages and backgrounds. I take utmost pride and care with my students as I believe they are a reflection of myself. 2 years tutoring experience in a well established music school. I want to be a tutor because there is nothing like passing on and teaching to students the things you have worked hard for over the years. It is such a great feeling to have such a positive impact on people. Call me on 0402 620 908
Availability
Any day at any time
Can Meet
Up to 25 minutes away for no additional charge, Up to 30 minutes away for a flat fee
Hobbies
Music: I love all types of music whether it be listening to it, playing it or watching it live. I firmly believe music is the best thing in life. Drumming: Drumming is my favourite thing to do whether it's for enjoyment, in my bands or as forced therapy I just love getting behind the kit and grooving away. Call me on 0402 620 908
Inquire About This Tutor
Thanks!
Most tutors respond within 48 hours.
Feel free to contact other tutors while you wait.